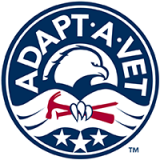 Our focus is to improve quality of life of Veterans and their families through home adaptations. We address the unmet needs of disabled Veterans and help them to live full and fruitful lives through our compassionate and respectful adaptation process so that the Veterans can experience what freedom feels like in their own home. These modifications in turn build a sense of self sufficiency within the Veteran, which creates a reduction of stress and struggles that minimizes the thoughts of divorce or suicide!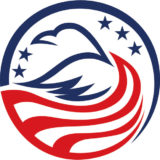 To deliver a barrier free living environment for disabled U.S. Veterans, their families, and their service animals through adaptations and modifications to their home.
Adapt A Vet History
Adapt A Vet was formed in July of 2015, by Founders Roxann and Michael Cotugno, when they experienced firsthand the unmet need for specific adaptation services to Veterans with disabilities. This desire to help Qualified Veterans with disabilities has expanded all over the U.S.
Adaptations allow the Veteran and their family to experience "What Freedom Feels Like In Their Own Home" ©
Download Founder's Message
"I've never had bullets fly by my head. But I've experienced freedom cause of men and women who did! Forever thankful for every Veteran's sacrifice."